ENOTA

Waterfalls

North Georgia Mountains between Helen, Hiawassee, Blairsville

Relax among the Waterfalls of
The Appalachian & Great Smokey Mountains
"The Purest Air & Water"

waterfall pdf guide
Enota, Cherokee for the land that nourishes, lives up to its name. On the Enota property the head waters to many of the main waterways of the South see the light of day and are born into existence on our property. From here our sparkling streams begin their long trek to rivers like the mighty Chattahoochee, Hiawassee, Soapstone, and more.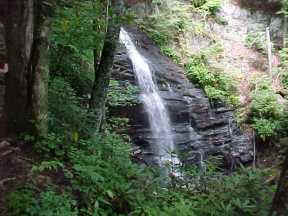 From an endless spring head, Enota continues to have a non-stop rush of pure mountain water. This makes the perfect place to explore the Waterfalls that grace the North Georgia and Smokey Mountains. Perfectly positioned, Enota is a great launching point for Waterfall adventures. You can spend weeks exploring the many waterfalls in the surrounding towns and counties. Enota is located three miles from Brasstown Bald, the highest point in Georgia, so follow most any stream and you're bound to find beauty and adventure.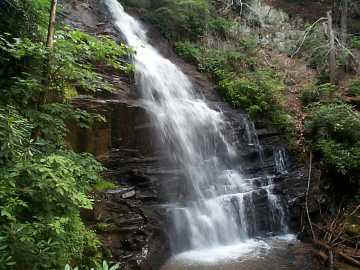 Adjoining and on our property we have the Gurley Falls, Big Joel Falls, Small Joel Falls, and Garrett Falls. Gurley is a two stage waterfall with a total drop in elevation of over 200 ft. This majestic site can be seen within a few feet of our cabins. A short hike will take you past the Small Joel Falls, along side a trout pond, and up to Big Joel Falls which is also over 200 feet. This waterfall is made of a large granite outcropping. From here you can continue on to the Appalachian Trail. Off to the side of our main entrance you can see the Garrett Falls, as it joins the Soapstone River. If adventure is in your blood, you don't have to go far. Cross the road out front and you're on your way to another tall fall, over 100 feet and rarely visited. Nature at its best.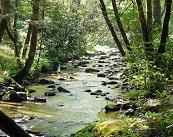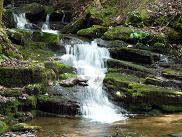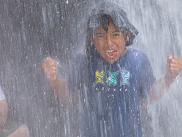 Be Aware: When hiking in or around waterfalls of any type danger is not far away.
FOR RESERVATIONS AND
MORE INFORMATION CALL
706-896-9966
Enota Mountain Retreat
1000 Highway 180
Hiawassee, GA 30546
706-896-9966
| | |
| --- | --- |
| | Your contributions help Enota protect over 60 acres held in Trust for conservation. Enota is a service-based, charitable, educational, non-profit 501(c)3, volunteer organization. It is Enota's mission to conserve this sacred land for generations to come. |